The scheduling of orders as well as a mixed fleet of construction machines, trucks and cars can be easily controlled via our software. In addition to protecting your construction machinery against theft, our GPS system also allows you to check the machine hours. It also allows you to track the working hours of your employees. This saves you significant time and money.
You can also find more information at GPS for assets.
The grouping of vehicles according to area, vehicle type, activity, branches, etc. ensures an individual and clear organisation. Our GPS system offers you as a construction company a wide range of possible applications.
Your advantages at a glance:
→ Theft protection (GSM/GPS/bluetooth)
→ Complete transparency of machine hours
→ Working time control
→ Service intervals monitoring
→ Read out digital tachograph from the office

→ clear organisation through vehicle & driver groups

Theft protection for construction equipment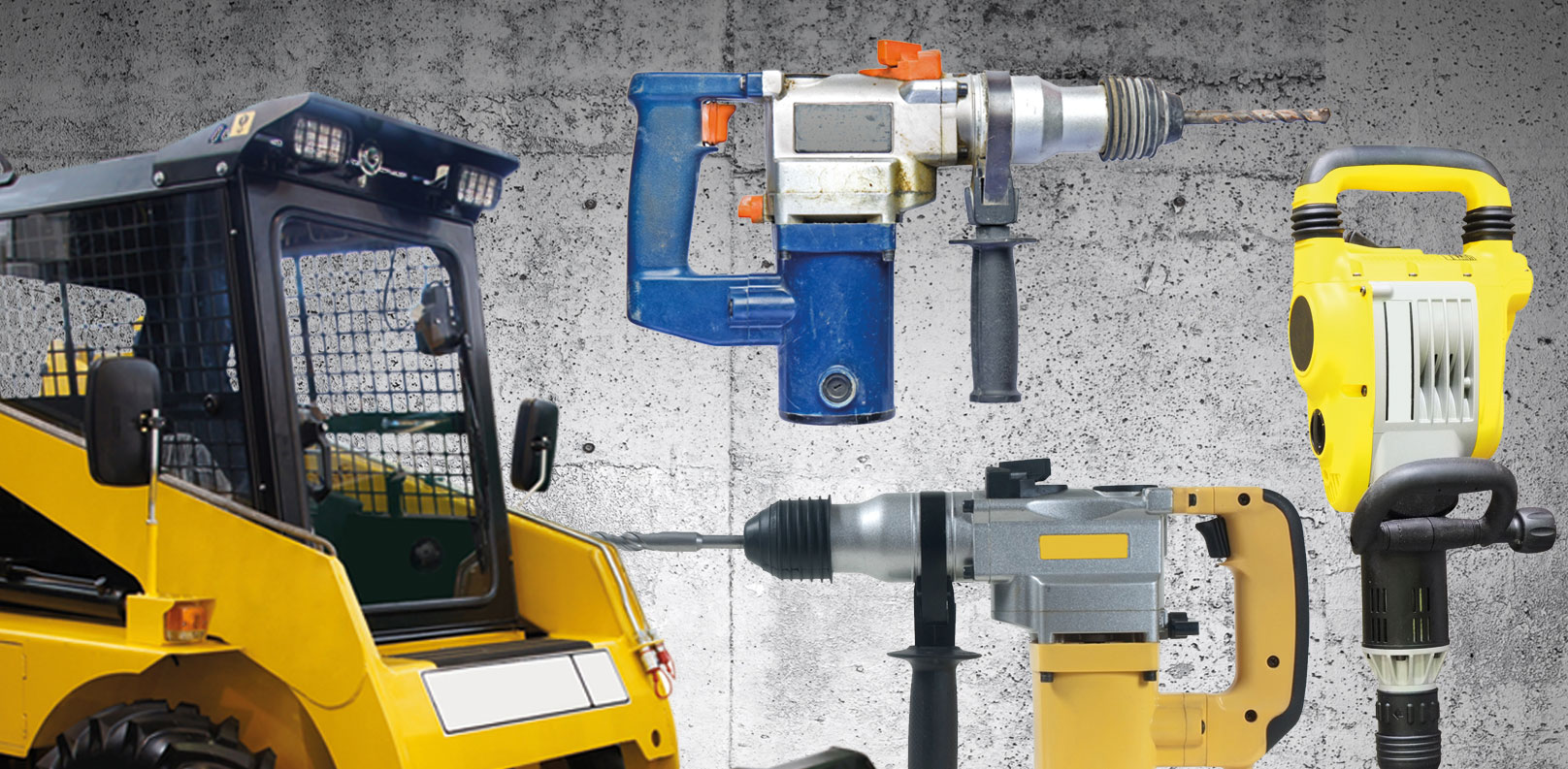 The number of thefts on Austria's construction sites is steadily increasing. Protect your valuable equipment with GPS tracking.
These features help you control your construction equipment:
→ Live location of small machines
→ Display of the position on a map
→ Possibility of active alarms
→ BLE beacons for indoor tracking
→ Simple machine disposition
→ Innovative GPS mini-tracker (52x40x20 mm)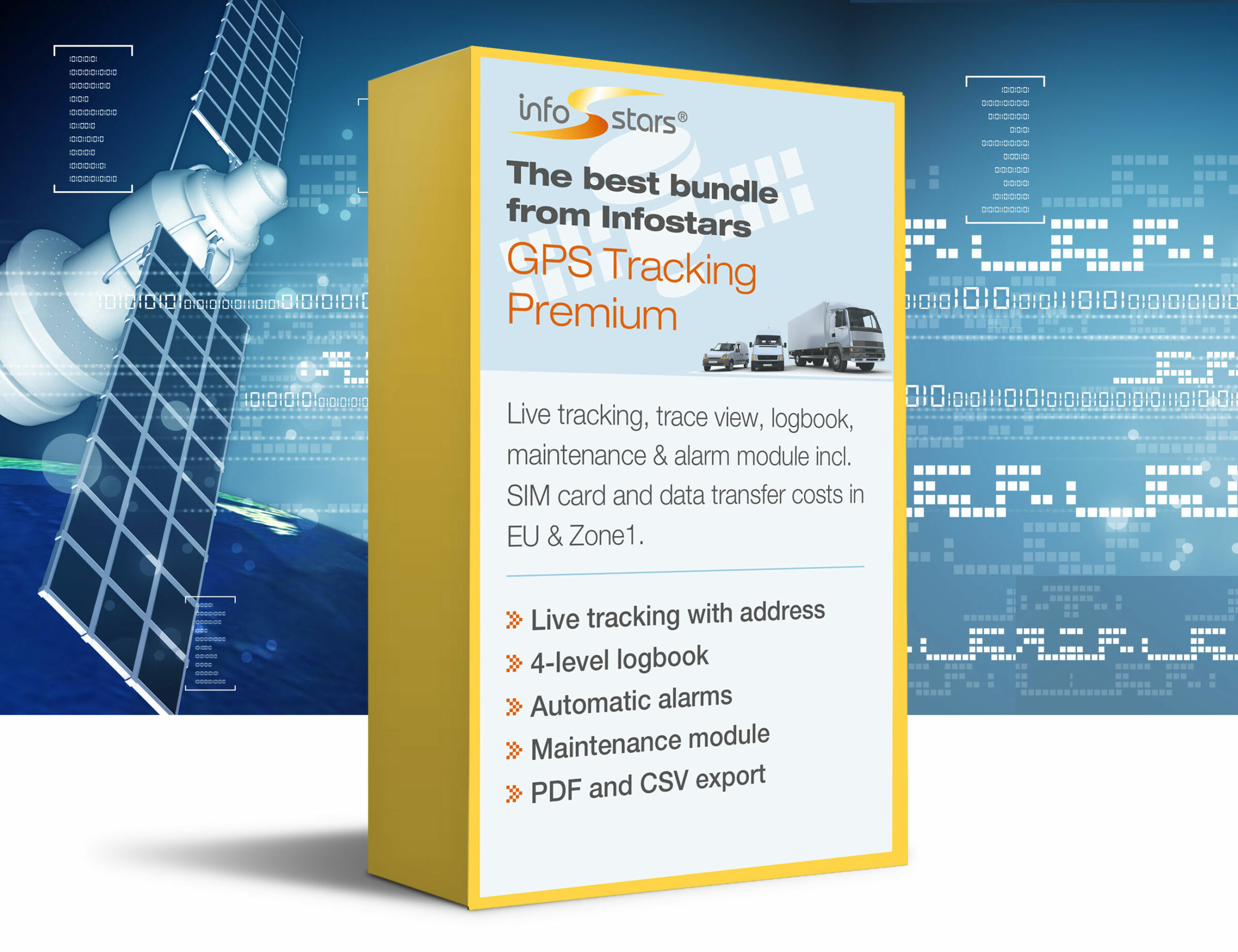 The best package from Infostars
GPS-Tracking Premium
Live tracking and tracing, logbook, maintenance module, alert module incl. SIM card and  data transfer costs in Zone1.
→ Live tracking with address
→ 4-level logbook
→ Automatic alarms
→ Maintenance module
→ PDF and CSV export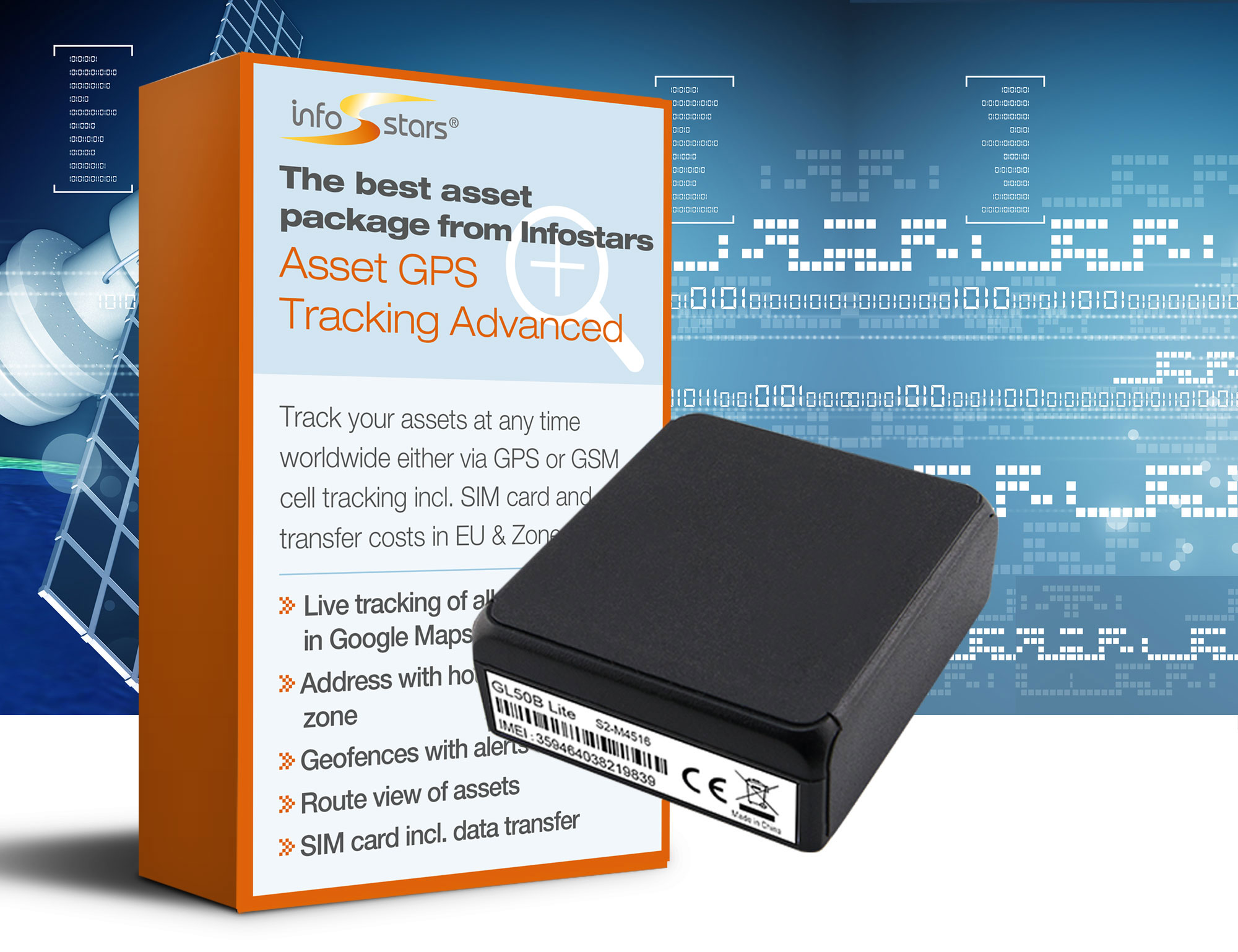 The best asset tracking package from Infostars
Asset GPS Tracking Advanced
Locate your assets anywhere in the world at any time either via GPS or GSM cell tracking incl. SIM card and data transmission costs in Zone1.
→ Live tracking of all assets in Google Maps
→ Address with house number & geo areas
→ Geofences with alerts
→ Route view of the assets
→ SIM card incl. data transfer