Informed always and everywhere

With Infostars' GPS solutions, you can track your vehicles at any time and you are informend about  temperature in the hold. You can see whether the desired goods have arrived at their destination on time.
You always have an overview of the completed orders and the punctuality of your drivers. Up to 3 temperature sensors can be connected to our GPS units. This allows you to check the temperature of the cargo hold live. If a certain temperature in the cargo hold is exceeded or not reached, the system sounds an alarm. In this way, you avoid financial losses due to spoiled food.
With our Plug & Play systems, vehicles can be equipped with a GPS tracker and temperature sensors in a few minutes without a workshop visit. This saves you costs and, above all, time.
Your advantages:
→ Dispatching
→ Overview of on-time delivery
→ Temperature sensor
→ Avoidance of financial losses due to spoiled food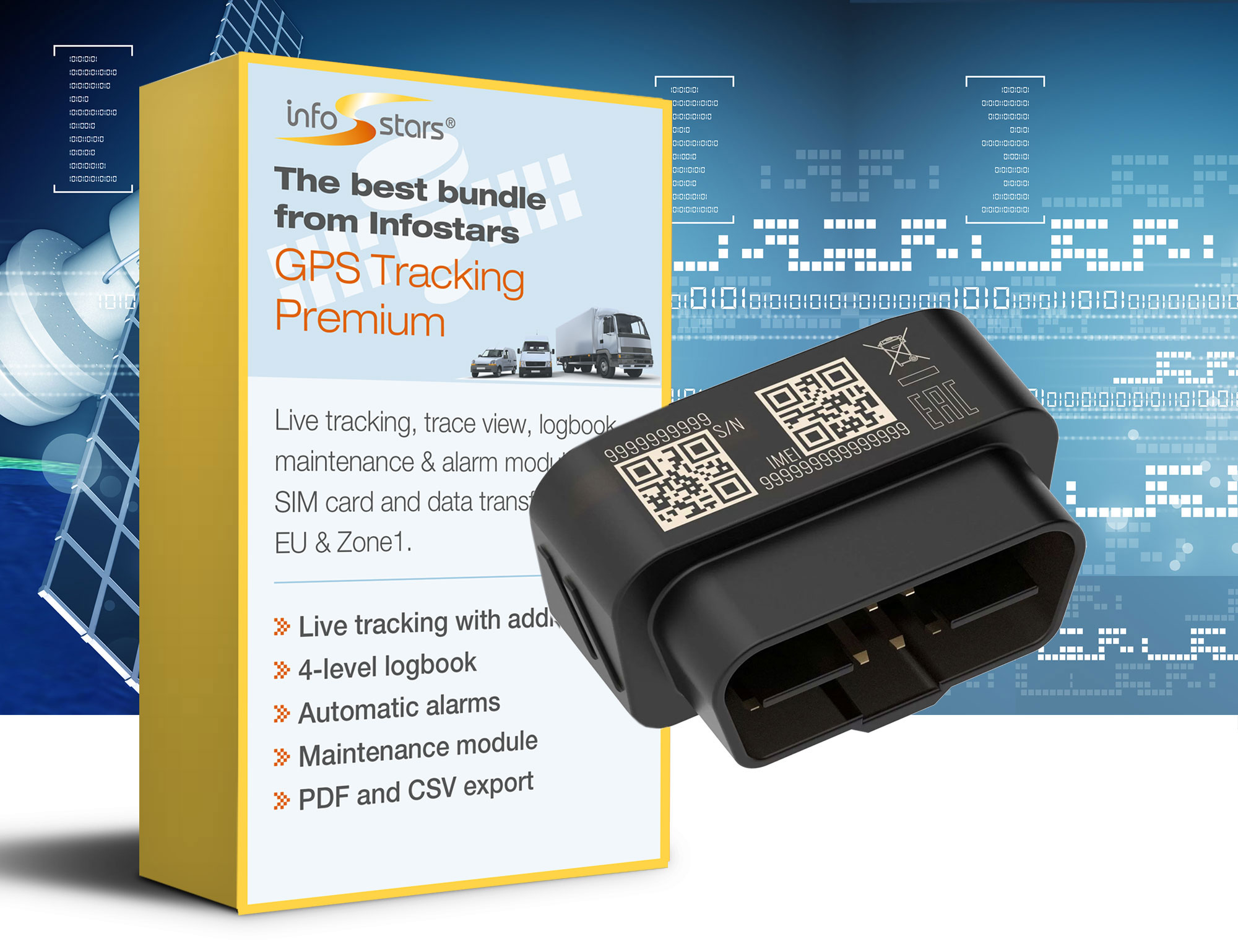 The best package from Infostars
GPS-Tracking Premium
Live tracking and tracing, logbook, maintenance module, alert module incl. SIM card and data transfer costs in Zone1.
→ Live tracking with address
→ 4-level logbook
→ Automatic alarms
→ Maintenance module
→ PDF and CSV export