Always and everywhere informed

With our GPS products you can protect your vehicles and machines against burglary and theft. On the one hand, this ensures that your vehicles are not stolen in the first place and, on the other hand, our system offers protection against the theft of objects that are in the vehicle.
With vehicle immobilisation, it is extremely difficult for your vehicle to be stolen. What if tomorrow your only vehicle is stolen? If the insurance pays, you may still be faced with questions that threaten your existence: when will I have a replacement vehicle again? How much and when will the insurance pay? You also have an overview of your vehicles at all times. You always know where your vehicles are.
The tax office driver's logbook relieves you of an unproductive burden by almost writing itself. Use the time to take care of your core business.
Your advantages:
→ Working time control
→ private abuse control
→ activity documentation
→ Geoareas can be created
→ web-based software for PC, laptop or smartphone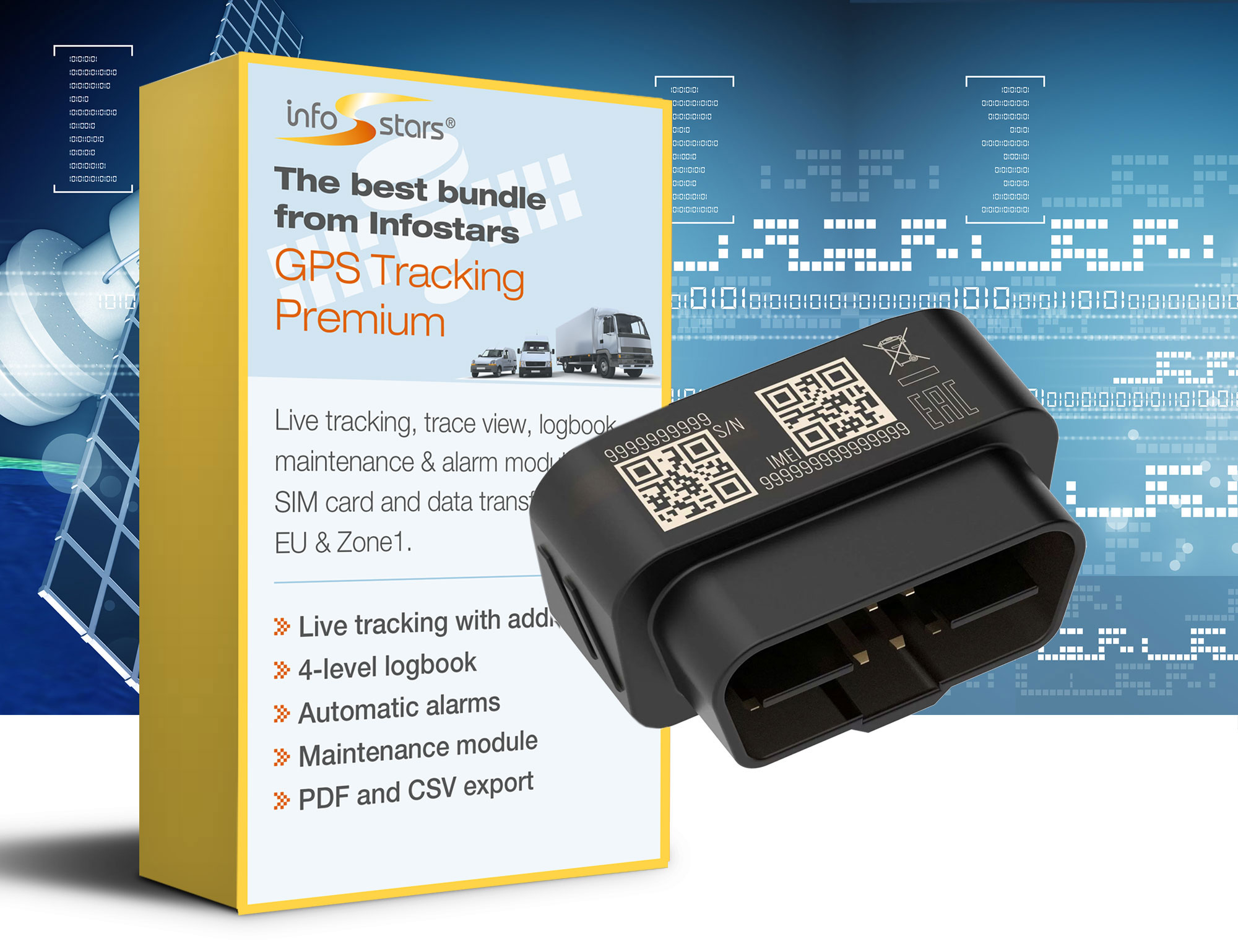 The best package from Infostars
GPS-Tracking Premium
Live tracking and tracing, logbook, maintenance module, alert module incl. SIM card and data transfer costs in Zone1.
→ Live tracking with address
→ 4-level logbook
→ Automatic alarms
→ Maintenance module
→ PDF and CSV export