Simple, precise & reliable

What is GPS?
GPS is the abbreviation for Global Positioning System. Signals are sent to earth from satellites. Based on the time it takes for such a signal to reach the earth, devices with a GPS receiver can determine their position. This is usually accurate to within one metre. All our tracking devices have a GPS receiver and of the other satelites system as well integrated. Even a commercially available "navigation device" has a GPS receiver, but in common parlance it is often mistakenly referred to simply as GPS, which sometimes leads to confusion.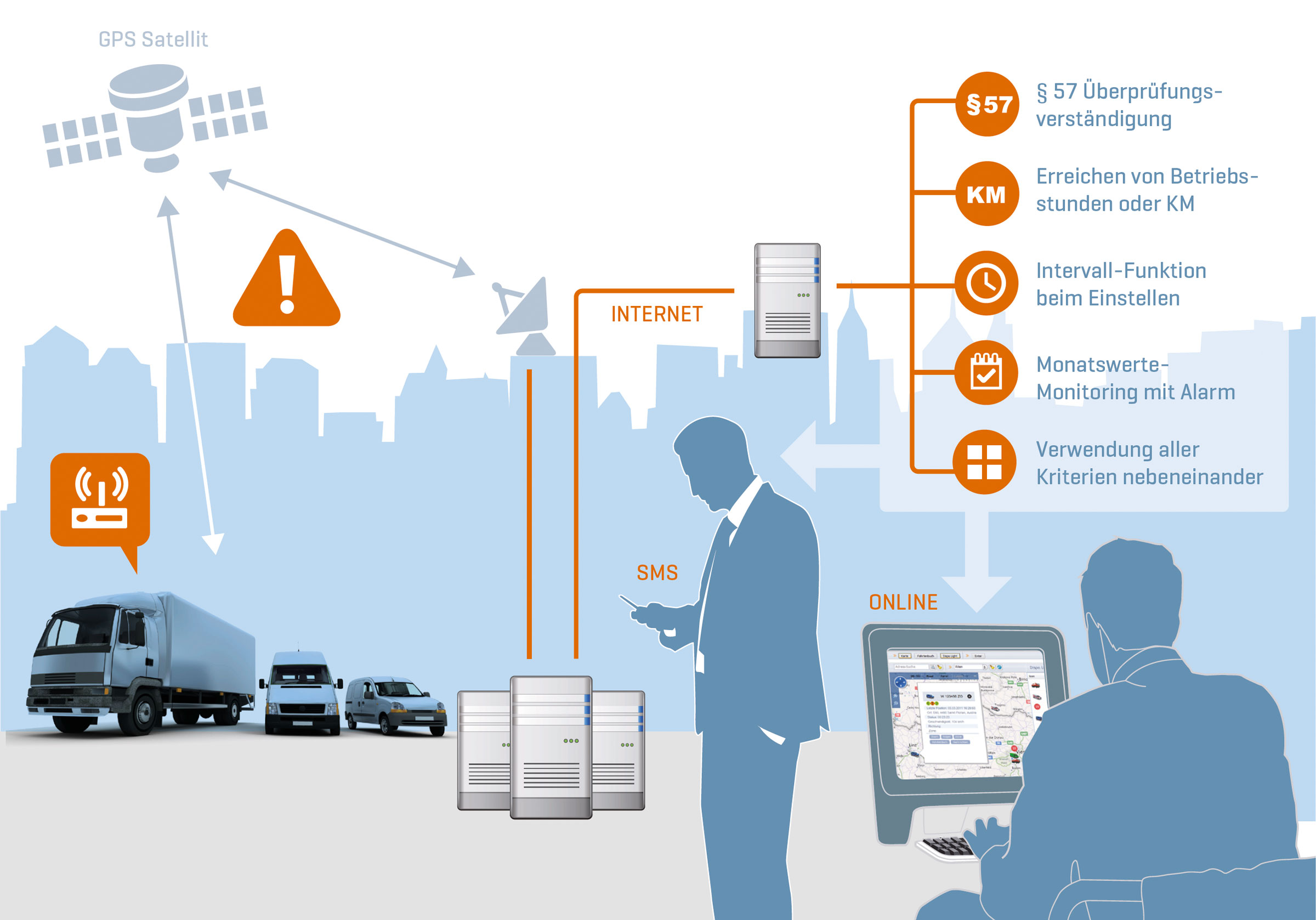 How does GPS tracking work?
GPS positioning uses a GPS receiver to determine the position. Through the signal of the GPS satellites, the position can usually be determined to the nearest metre. This is the GPS position. A GPS tracking device sends this position to the software, where the position is displayed as an address or shown on an electronic map in our software.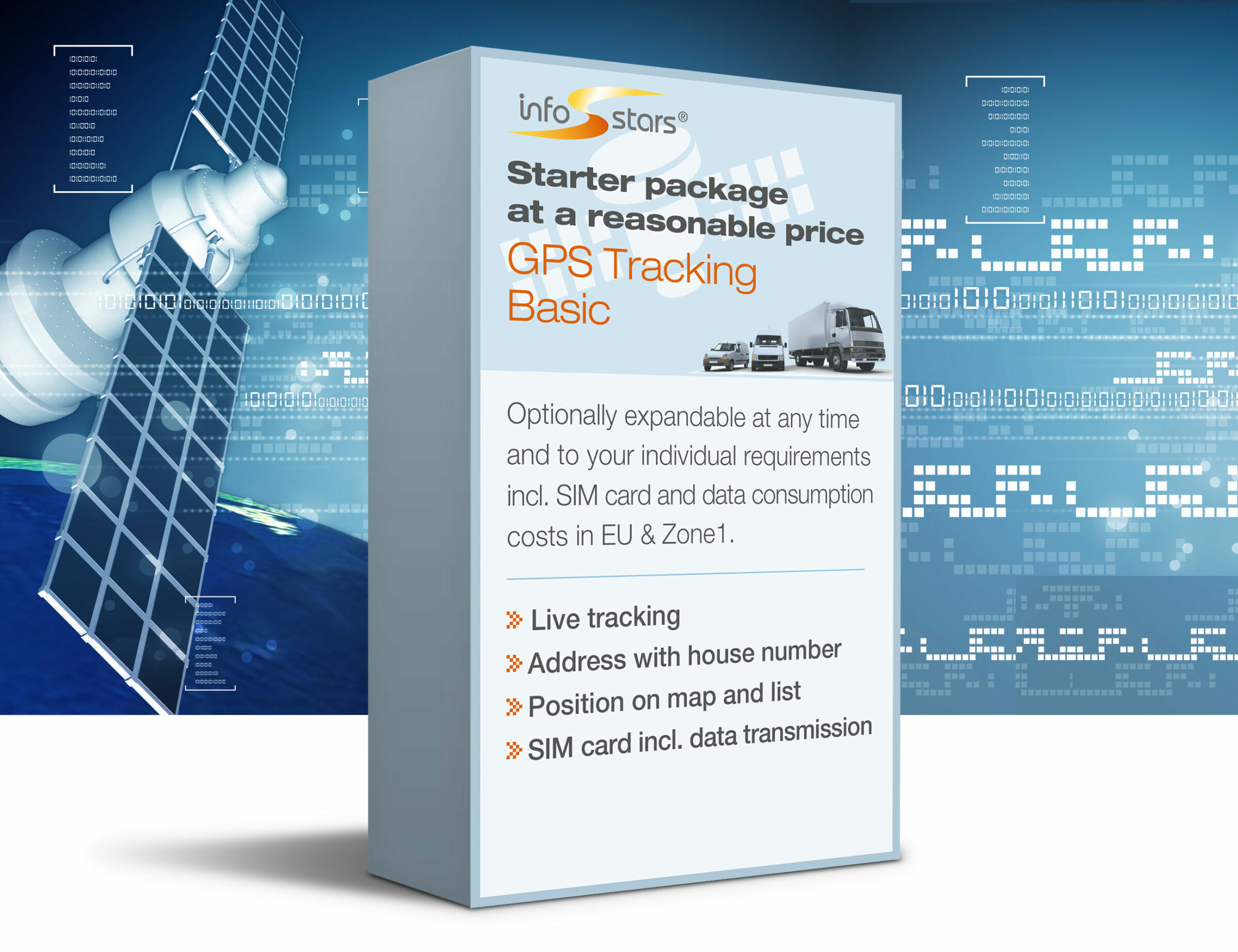 The affordable GPS solution for starters
GPS Tracking Basic
The starter package at a particularly favourable price, optionally expandable at any time and configurable to your individual requirements.
→ Live-tracking
→ Address with house number
→ Position on map