Simple, modern and legally compliant solutions

Infostars GmbH is an Austrian company based in Vienna. Founded in 2007, Infostars has since then successfully distributed its systems in Austria, Germany, Slovenia, Slovakia, Spain, Italy and Denmark.
Quality made in Austria
Entrepreneur Robert Tarbuk was not satisfied with the existing offer and expanded it with his own solution. This consists of a specially programmed, web-based software and custom-made GPS hardware. Infostars offers a wide range of GPS-tracking solutions for private and corporate clients: GPS tracking, route planning, logbook, livestock tracking and GPS alarm system. The domestic market is served from the Vienna headquarters, while international sales partners (e.g. in Denmark and Switzerland) and exports ensure future growth.
Comprehensive know-how
The managing director MMag. Robert Tarbuk not only has sound practical know-how from the transport business, rental business and controlling, but also contributes his legal knowledge. Infostars can therefore always offer you a legally correct solution.
Experts to protect and secure your property
In these matters, you should rely on innovative technology and only trust experts.
Benefit from our experience
Our many years of experience and comprehensive knowledge of the latest possibilities and trends in the field of GPS tracking make us a reliable premium partner.
What does Infostars stand for?
→ Clear and simple software
→ Reduction of data overload
→ Well thought-out solutions
What are Infostars' values?
→ Advise before selling
→ Highest quality
→ Legally compliant solutions
What are Infostars' goals?
→ Healthy growth
→ Economical products
→ Simplifying complex things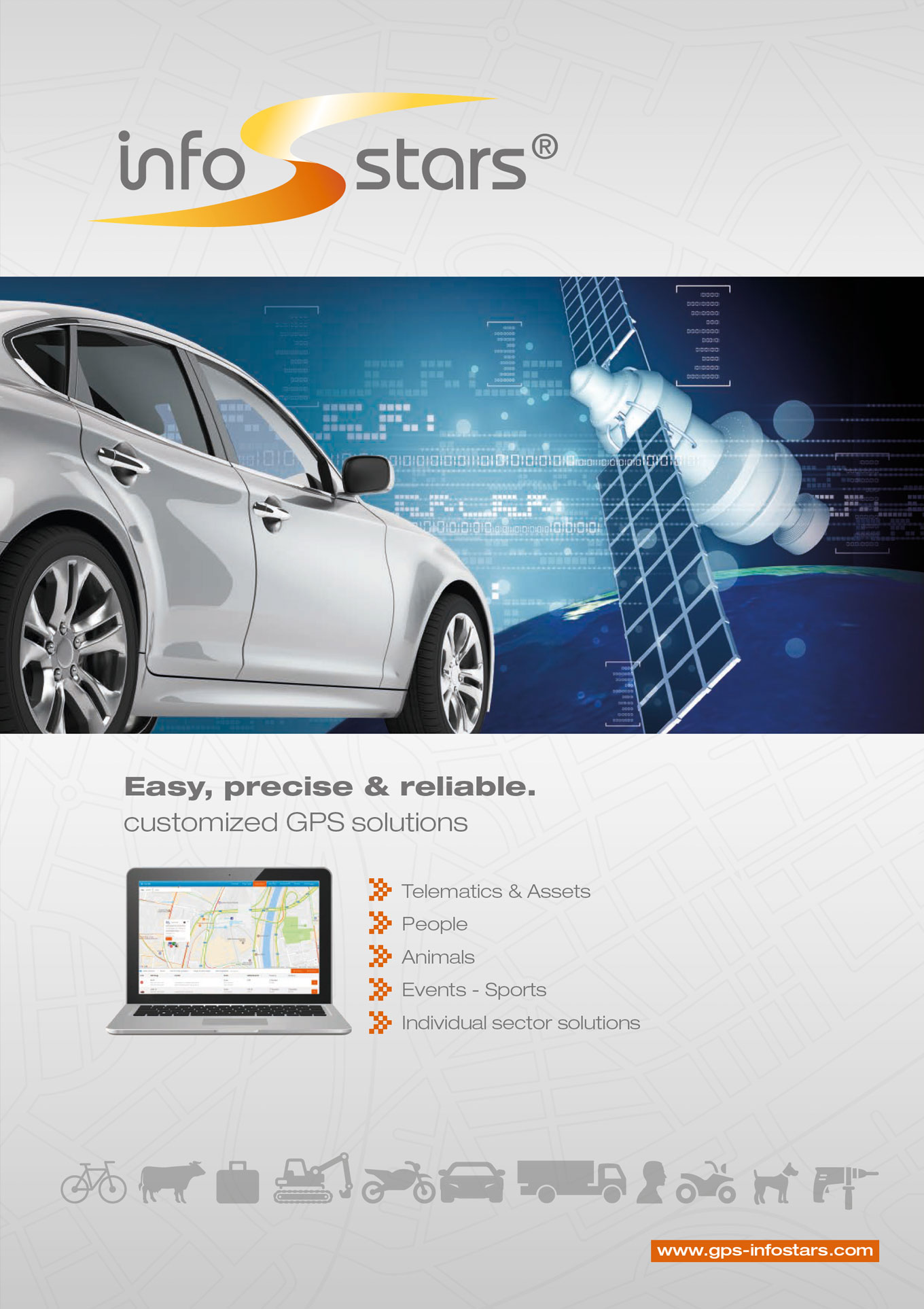 Infostars Folder Download