Always and everywhere well informed
International corporations

Infostars GPS systems are available in different languages and time zones. Our software has a multi-level authorisation system. This makes it easy to map a large, diversified organisational structure. 
The language is automatically selected by the language usually used by the user. The authorisation assignment is flexible. Authorisation can be controlled by modules, parts of modules, branches, the type of fleet, down to the individual vehicle. This makes smooth management of the fleet across national borders a breeze.
Your advantages:
→ Working time control
→ Simple daily report check
→ Automatic driver recognition
→ Activity documentation
→ Multilingual
→ Intuitive, modern, web-based software
→ Different GPS hardware models can be mixed as desired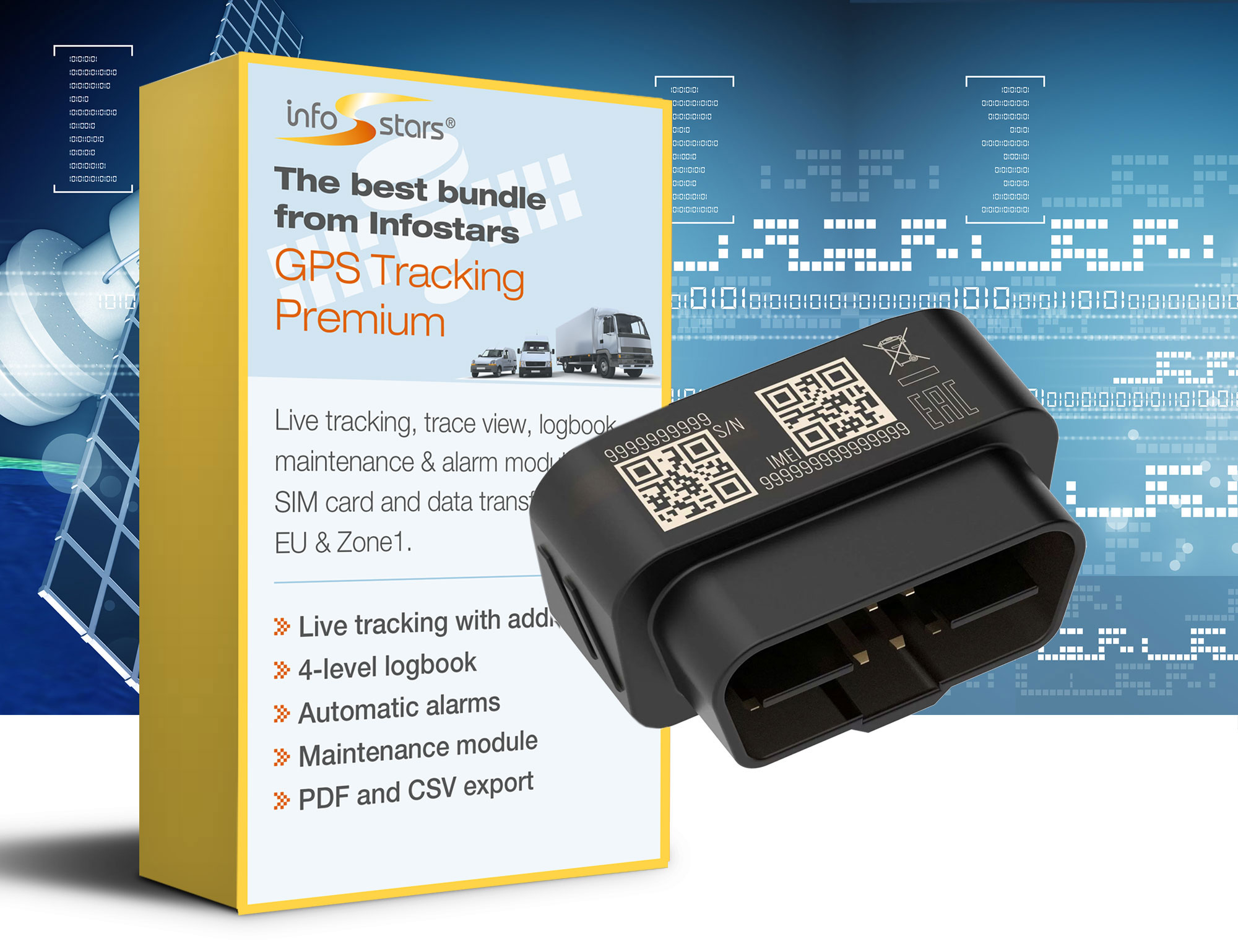 The best package from Infostars
GPS-Tracking Premium
Live tracking and tracing, logbook, maintenance module, alert module incl. SIM card and data transfer costs in Zone1.
→ Live tracking with address
→ 4-level logbook
→ Automatic alarms
→ Maintenance module
→ PDF and CSV export