Simple payroll accounting

The GPS driver logbook prepares the data according to drivers and not according to vehicles.
Automatic driver detection included
Depending on the GPS hardware used in the vehicle, the driver can be automatically detected. Thus, the driver can be recognised by means of a key, card, token or BLE beacon. All common systems such as iButton, MIFARE, HITAG, Legic are supported.
If driver changes are rare, a driver can be assigned via standard drivers in the software. This also works with the private data protection mechanism.
Evaluation over several vehicles
With this logbook, it is easy to evaluate how many kilometres a driver has driven, even if he changes vehicles several times a day.
Driver's logbook for passenger cars – for easy accounting
This makes it easier to evaluate  who has driven how much private and business KM. This also makes it easy to determine which employees are entitled to half "Sachbezug" and which are not.
→ Automatic driver detection
→ Signal tone or immobiliser possible in case of non-identification
→ Switching between private / business use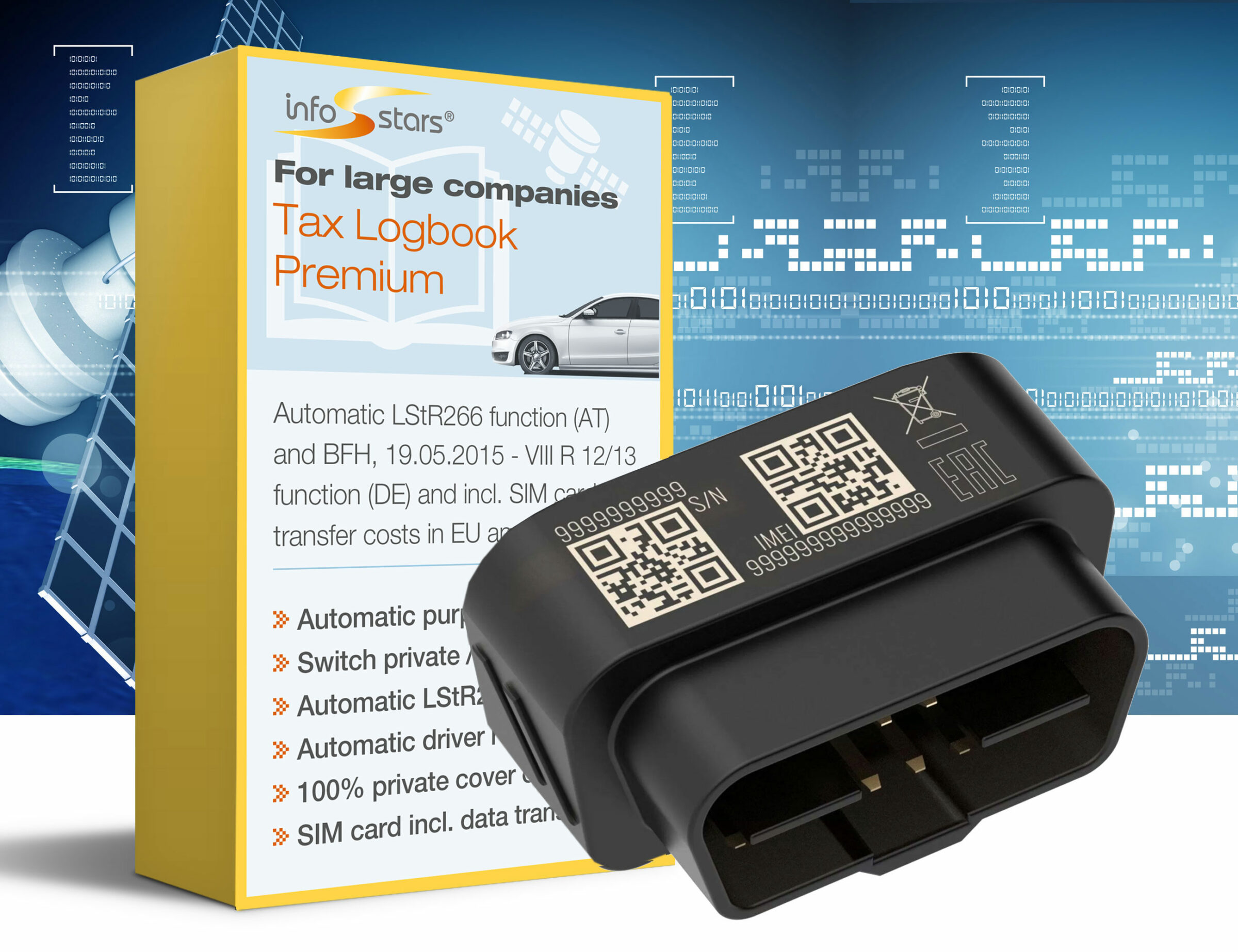 For large companies
Private/business Logbook Premium
Automatic proposal of the purpose of a journey, 100% private protection and automatic LStR266 (AT) , BFH, 19.05.2015 – VIII R 12/13 (DE) Function incl. SIM card and data transfer costs in Zone1.
→ Automatic proposal of the purpose
→ Switch private / business
→ Automatic LStR266 function (AT)
→ Automatic BFH, 19.05.2015 – VIII R 12/13 function (DE)
→ Vehicle groups, driver groups
→ 100% privacy protection option
→ SIM card incl. data transmission