Automatic DDD remote download
Read out the electronic tachograph

For trucks and buses, the mass memory of the electronic tachograph as well as the driver card must be read out regularly. With Infostars' solution, you can do this from the comfort of your office, without having to physically go to the truck or bus.
Without USB reader
The requirements of the legislators are becoming more and more. With our solutions, we support you so that you hardly waste any time on time-consuming administrative tasks that you have to fulfil according to the law
→ VDO und Stoneridge kompatibel
→ Economical
→ Optimisation of driving routes
→ DDD Download vom Büro aus
→ Automatic readout of the driver card and mass memory of the tachograph
Further advantages 
You can expand the DDD download functionality at any time with additional features such as live tracking, maintenance tool, automatic fuel evaluation or driver logbook. In addition to the current position, you have access to additional information such as how fast the vehicle is, the current address, is the crane on, what is the temperature in the freight hold or how many litres are in the tank – all in real time!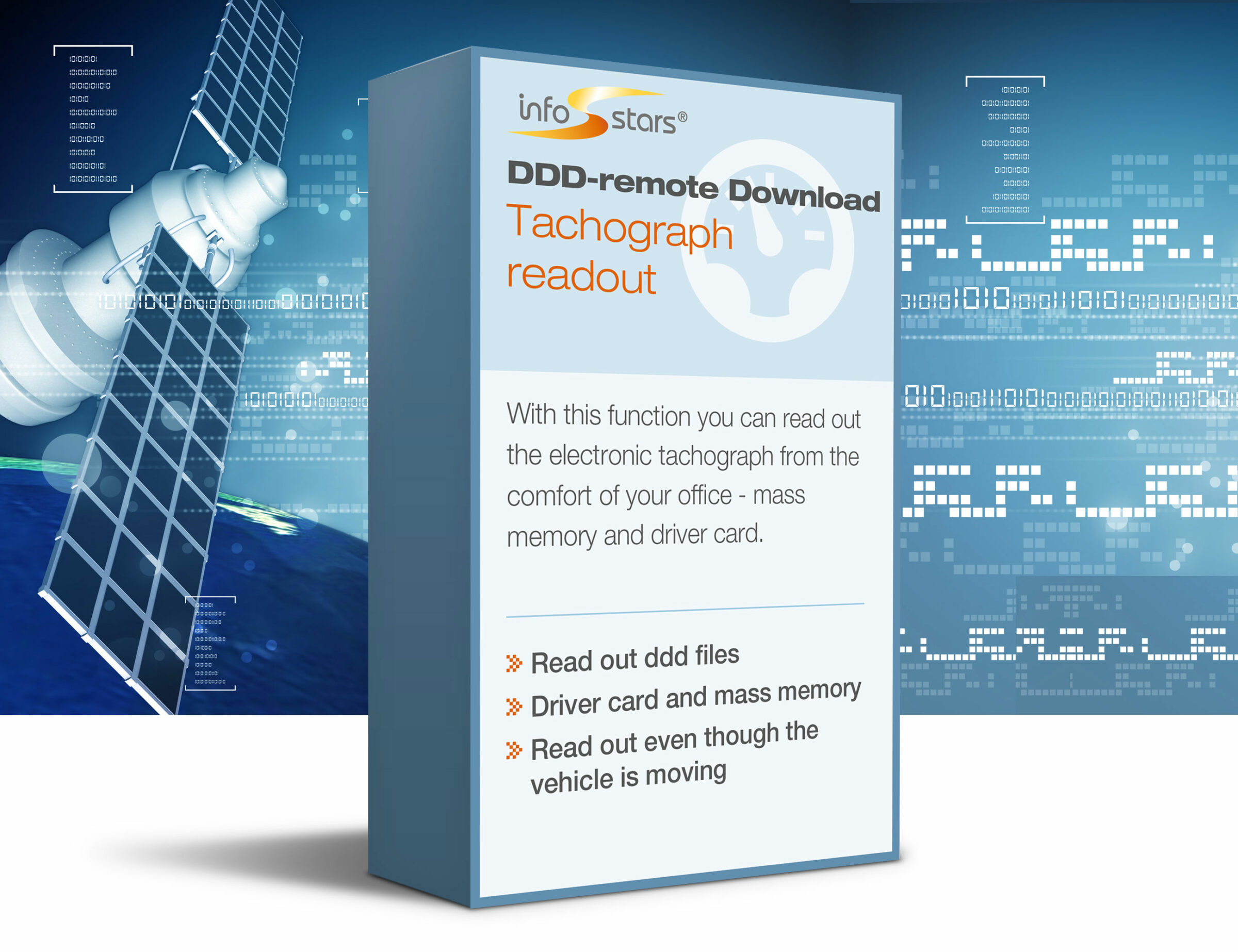 DDD-remote Download
Read out tachograph
This function allows you to read out the electronic tachograph – mass memory and driver card – from the comfort of your office..
→ .ddd-file
→ Read out even though the vehicle is moving
→ simply from the office