Always and everywhere informed

Business – GPS for waste and disposal. With our GPS system, you always know where your vehicles or containers are.
Our software also provides you with information about which street your vehicles have already been operating in. Thanks to GPS positioning, you can see, for example, which vehicles have already emptied the waste or where the containers have been placed. This enables you to organise your dispatching more quickly and efficiently. With the help of our GPS logbook, you can check the operating times of the vehicles and the working times of the employees and optimise them if necessary.
Your advantages at one glance:
→ Dispatching
→ Reduce empty runs
→ You can see where vehicles have already been operating
→ You see which vehicles have already been dumping
→ Automatic logbook
→ Optimisation of vehicle operating times

→ Simple working time controlling

→
Electronic map with display of all containers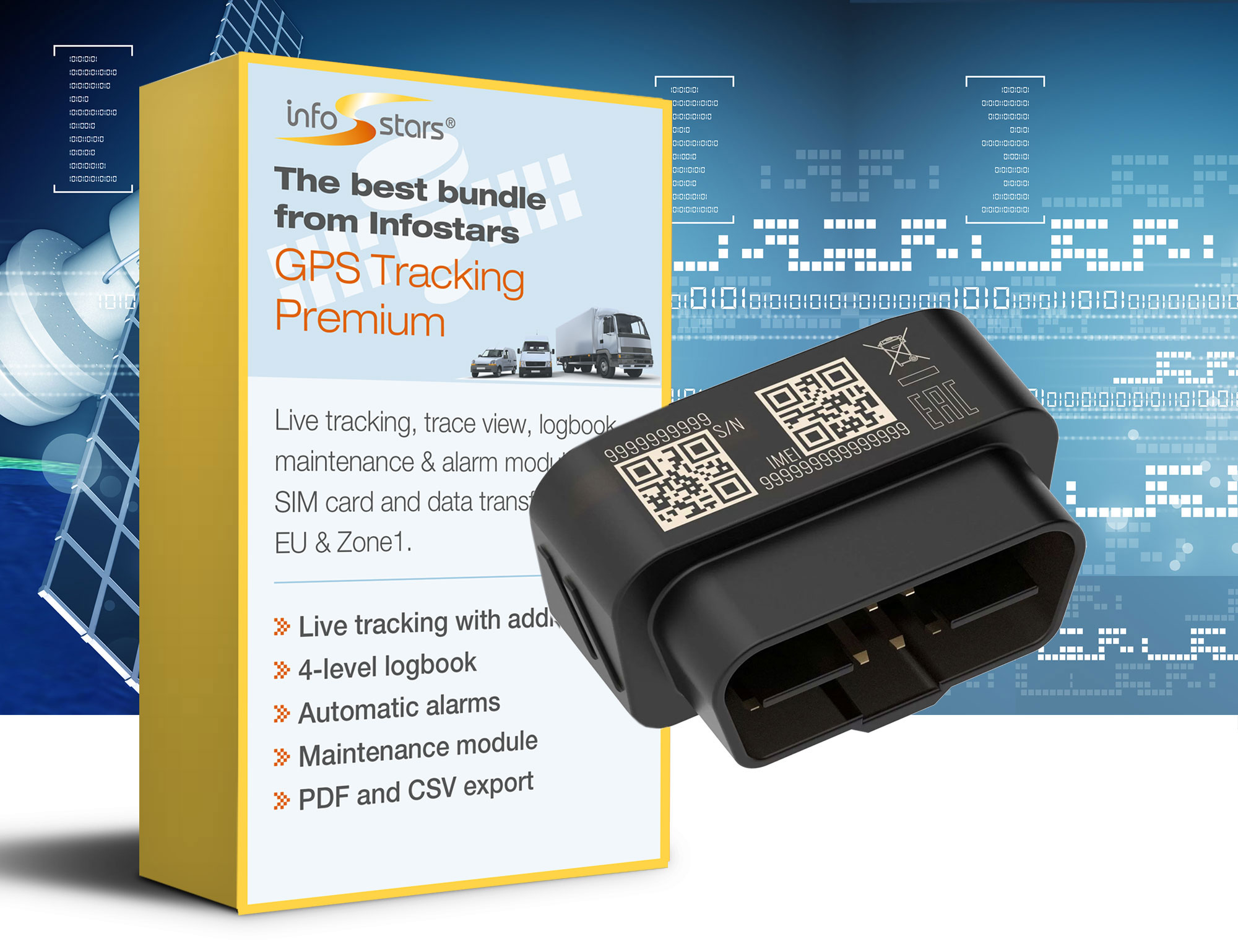 The best GPS package from Infostars
GPS-Tracking Premium
Live tracking and tracing, logbook, maintenance module, Alarm module incl. SIM card and data transmission costs in Zone1.
→ Live location with address
→ 4-level logbook
→ Automatic alarms
→ Maintenance module