Maintenance tool and rental duration monitoring

With the modern maintenance tool, you will never miss a maintenance appointment. Regardless of whether it is after the time has elapsed (§ 57 inspection) or when a KM level or number of hours has been reached, the system will notify you automatically.
Modern fleet management
Let our maintenance tool take care of some of the administrative tasks in fleet management automatically. You can define the maintenance criteria for each vehicle as you wish and receive an automatic message when they are reached. This gives you time for more important matters.
Rental fleet management
Use the available data from the GPS devices to check the use of your rental equipment on a daily basis. Excessive use or fraud can be detected early and immediate countermeasures can be taken.
→ Automatic alarms
→ Monitoring of KM, operating hours and time – possible at the same time for one vehicle
→ Absolute or interval values
→ Monthly thresholds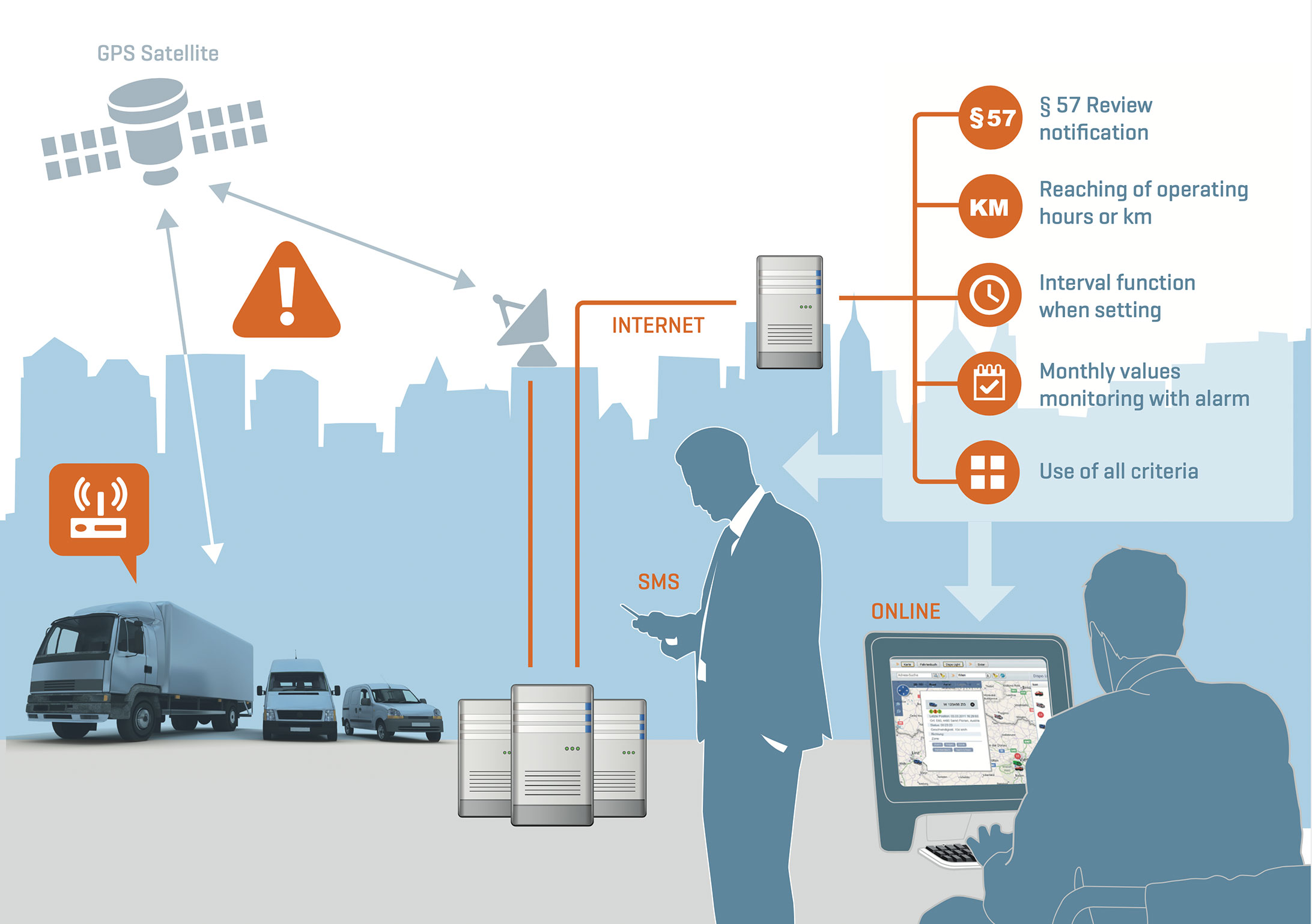 The maintenance tool can be used not only for cars or trucks but also for machines, assets or special vehicles.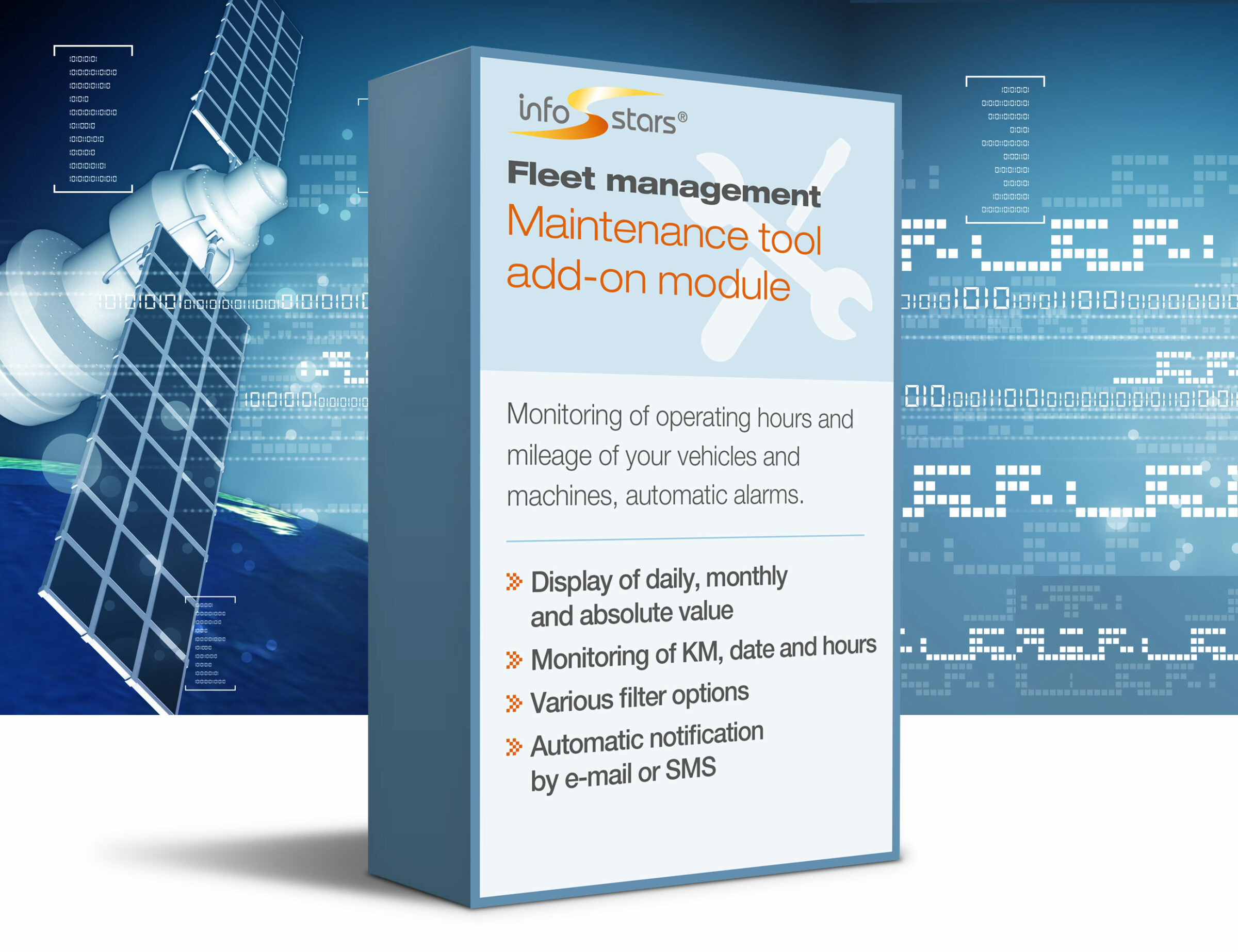 KM and operating hours monitoring
Maintenance tool & rental duration monitoring
In the additional module Maintenance Tool, KM performance and operating hours are easy to see – per day, current month, total..
→ Automatic alarms
→ simple rental monitoring
→ interval and date function for alarms
→ simple overview screen
→ CSV-export