Safety in all areas of operation

Whether you want to control your fleet with GPS devices or use tracking devices as theft protection, you have come to the right place.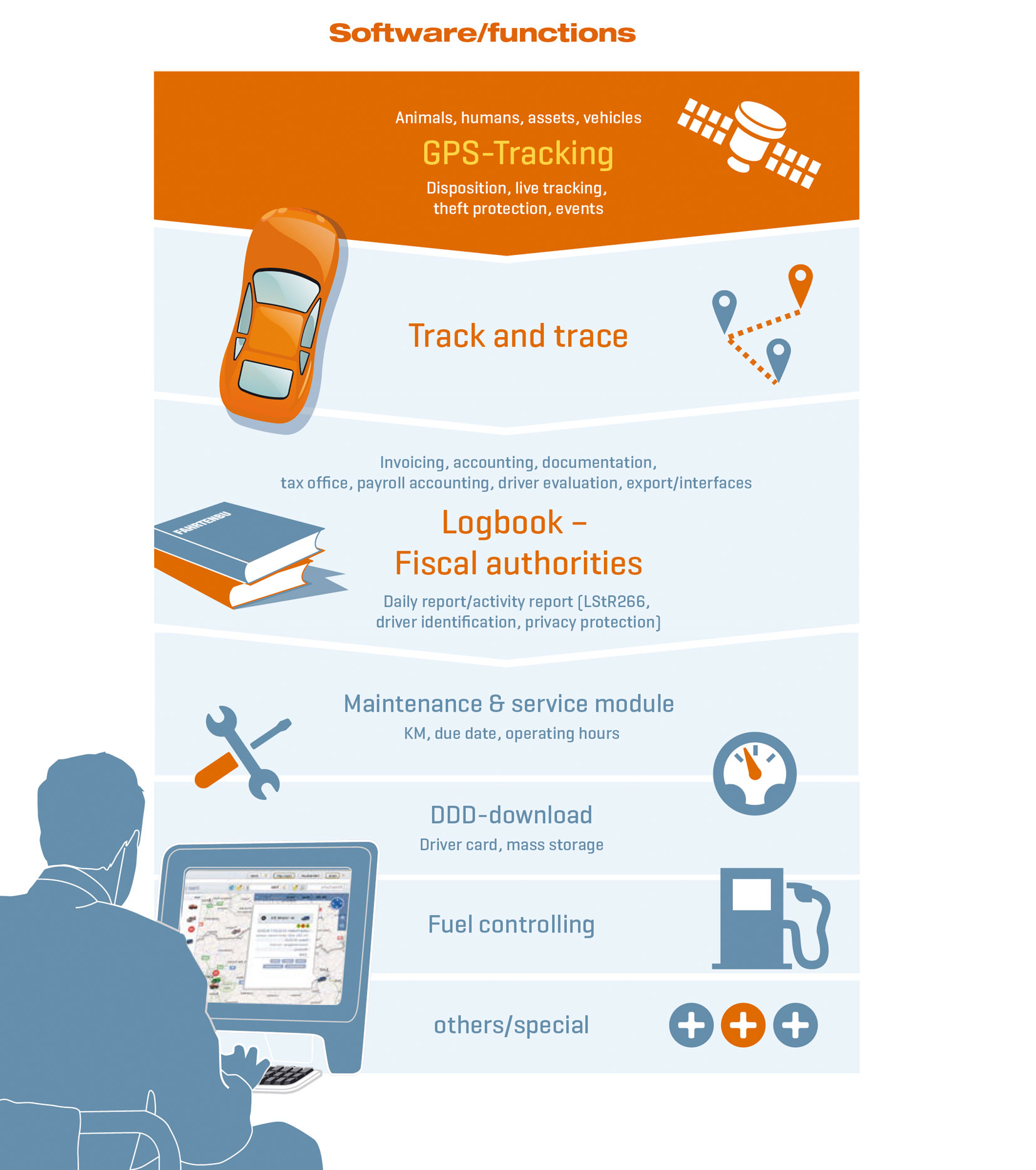 Designed software
Our software is designed, web-based and responsive. No matter from which device you access the page, the respective screen design optimises itself depending on the screen size on mobile phones, tablets or PCs.
→ webbased
→ modular
→ optimisation of tours
→ clear and concise interface
→ intuitive control
Software features
Infostars has been continuously developing its own software for over 15 years. The software offers countless features such as:
→ tracing
→ Driver's logbook with drill down and drill up function for quick data evaluation
→ logbook with privat and business destinction as well for tax pupose
→ Alarm via SMS, e-mail or alarm centre
→ automatic fuel consumption analysis
→ and many more
For a quotation on a customised software scope, please contact our consultants.
Software functions and authorisations
Special attention was paid during the development of the software to ensure that all legal areas and software parts are coordinated with each other. At the same time, the software can be individually adapted to the respective company because the authorisation system is multi-layered. This authorisation system differentiates between modules, functions, vehicles, drivers, private and business trips. Thus, the tax office driver logbook must implement tax law, but also take data protection into account. Journeys must not contain elements that violate human dignity and live tracking during private journeys must be prevented.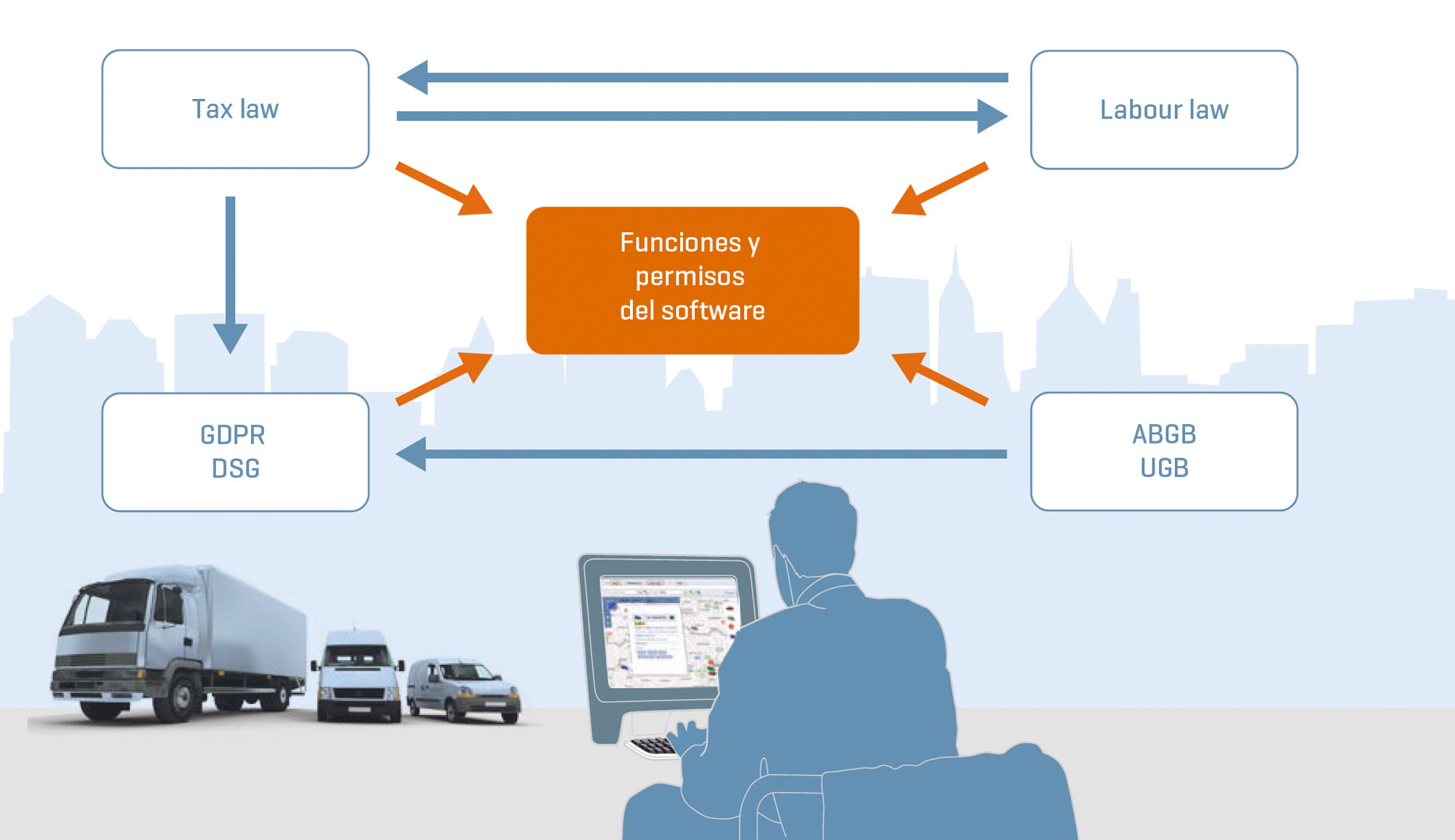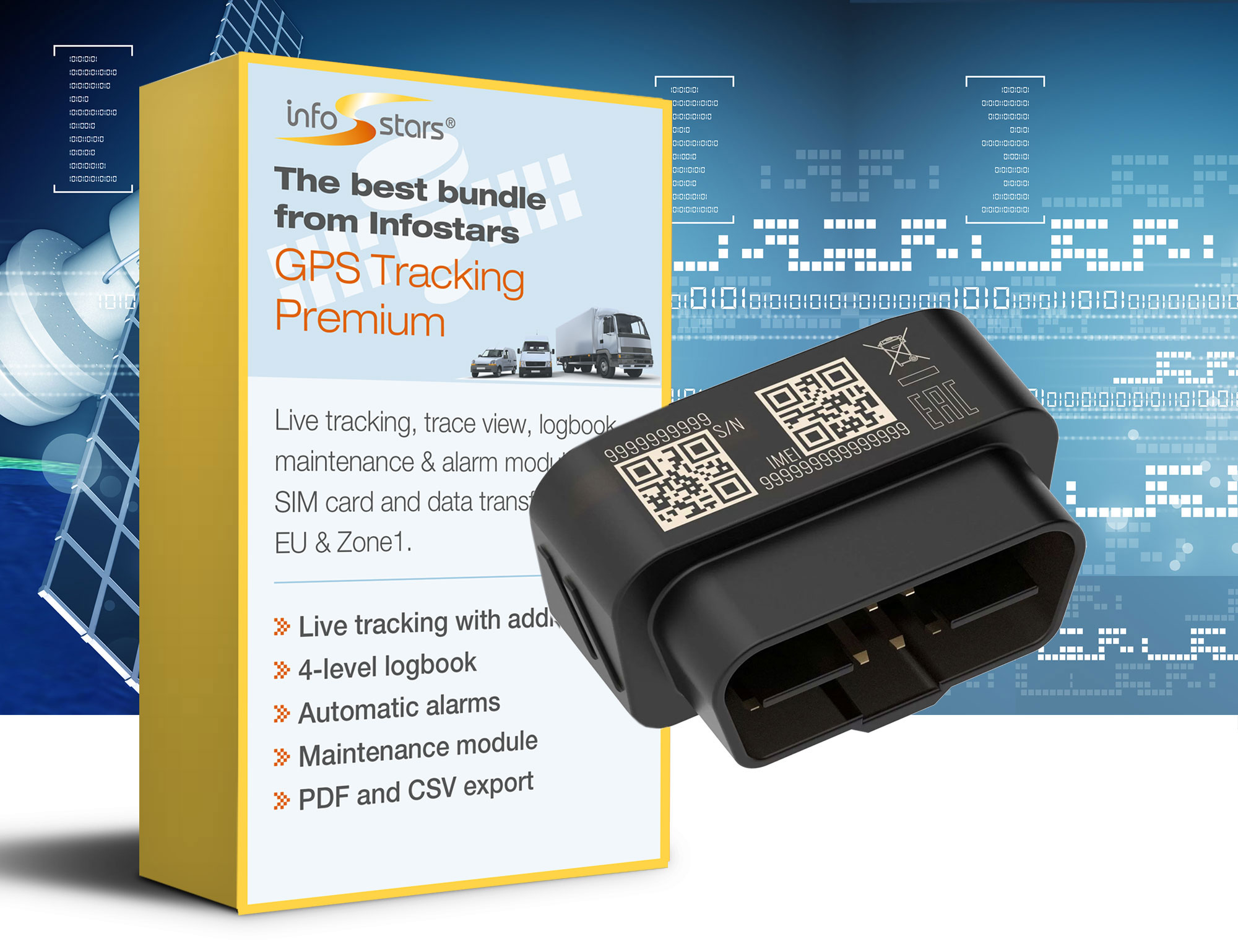 The best package of Infostars
GPS-tracking premium
Live tracking and tracing, logbook, maintenance module, alarm module incl. SIM card and data transfer costs in zone1.
→ Live-tracking with address
→ 4-level logbook
→ Automatic alarms
→ Maintenance module
→ PDF and CSV-export 
→ GPS-Tracker Plug & Play