Informed always and everywhere

With our GPS tracking products, you can see at a glance where your containers are and in which direction the wagons are pointing, which can be very important when loading, unloading or working.
With GPS tracking, you know where the wagons have been left. This simplifies your dispatching. In addition, you can be informed automatically when the wagon arrives at its destination.
Our mobile GPS devices last up to 10 years on one battery charge. This means that the logistics of battery replacement are no longer an issue.
Live tracking during delivery
Our GPS devices usually show you the location of goods during transportation. This way you automatically get an update on the delivery progress and know more than the usual tracking of a carrier shows.
Especially for time-critical transports or transports with a high value, you can get automatic alerts for unusual activities with corridor GPS tracking or through allowed and or prohibited geoareas.
Your advantages at a glance:
→ Information on arrival at destination
→ Display in which direction containers or wagons are pointing
→ Tracing
→ Live tracking of goods during shipment
→ Mobile devices with up to 10 years' durability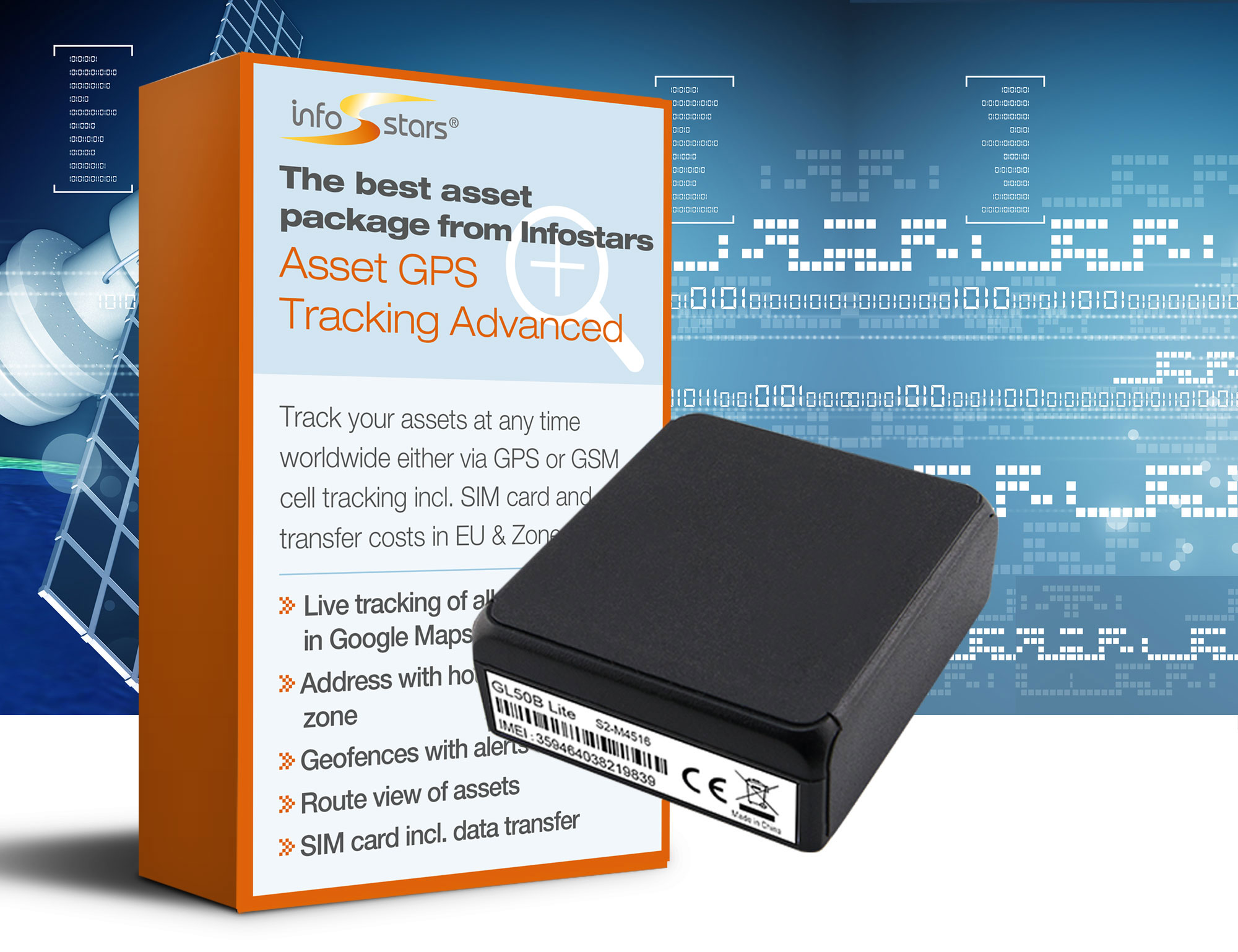 The best asset tracking package from Infostars
Asset GPS Tracking Advanced
Locate your assets anywhere in the world at any time either via GPS or GSM cell tracking incl. SIM card and data transmission costs in Zone1.
→ Live tracking of all assets in Google Maps
→ Address with house number & geo areas
→ Geofences with alerts
→ Route view of the assets
→ SIM card incl. data transfer