On the pasture, meadow or mountain

GPS livestock tracking has become a very useful support for many farmers and hunters in their daily work. For years, they have been using Infostars GPS devices to automatically display their locations. In this way it is always clear where the animals are located.   
Advantage for humans and animals
The GPS devices, which last a whole season, weigh less than 75 grams. This makes the GPS transmitters suitable for all common farm animals and their young. Whether it is a sheep, goat, cow or horse, our economical solution is now used by many farmers.
Use our configurator in the webshop to put together the most suitable combination for you and convince yourself of our most economical offer.
Wild animals such as red deer, stag or chamois
Wild animals such as red deer, stags, ibexes or chamois are also increasingly being transmitted. Here, thanks to a battery performance of up to 5 years, long-term studies on the movement profiles can provide valuable information about the animals' lifestyles.
→ Location determination via GPS
→ Simple access via computer or smartphone
→ Display of own location in the software
→ Notification via SMS or e-mail as soon as an animal leaves the pasture (geo fences)
→ Suitable for all animals – whether cow, bull, goat, sheep, chamois, wildebeest, giraffe, antelope, ibex or deer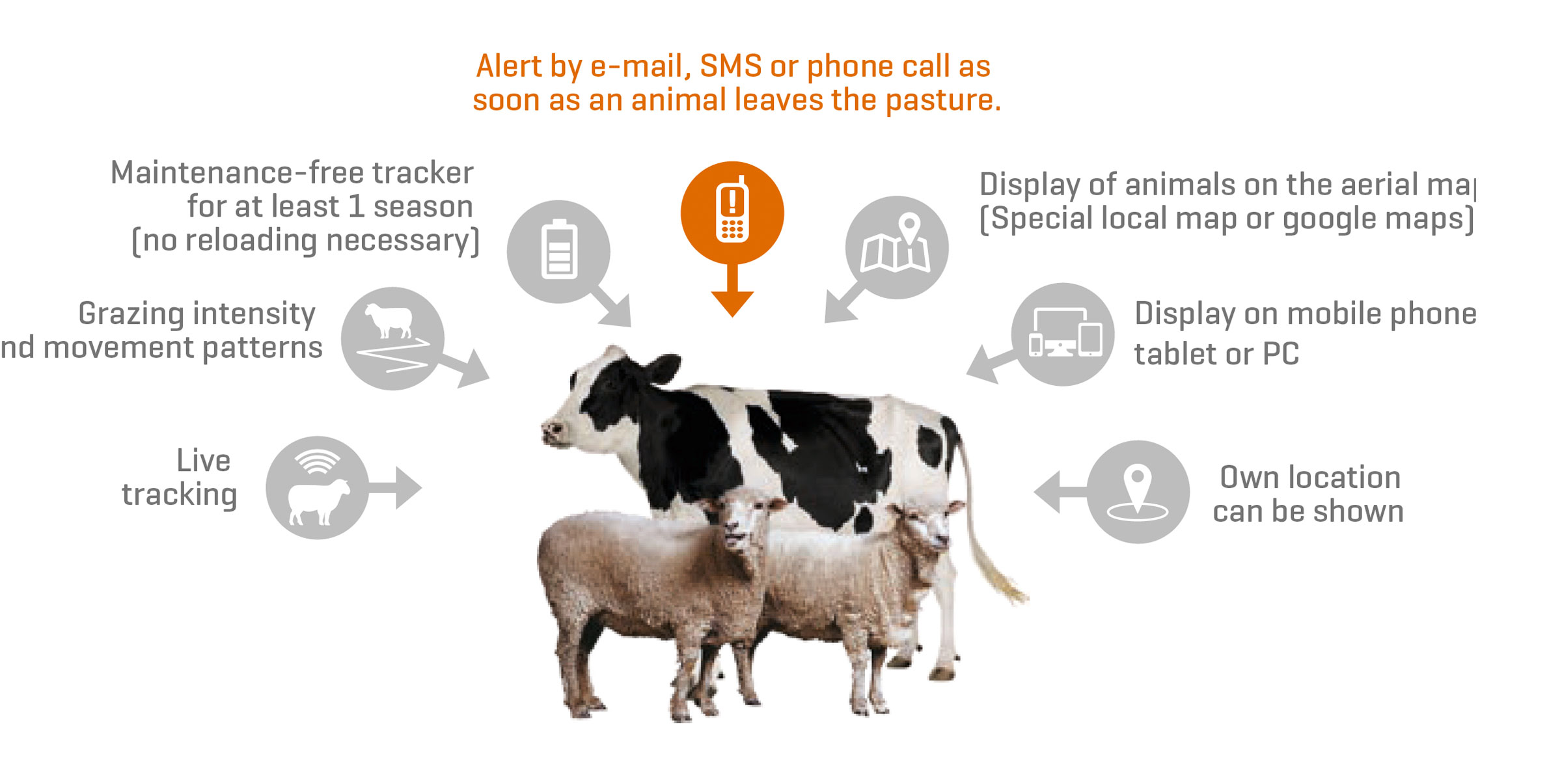 Geofences save time-consuming tracking operations    
In the Infostars software, geofences can be set up free of charge so that the farmer is automatically notified by SMS or e-mail of the time, location and name of the animal as soon as it leaves its home pasture. This way, you no longer need to search for the animal, but know where it is and can bring it back immediately. This is an invaluable advantage especially where there are no pasture fences and herds can move freely.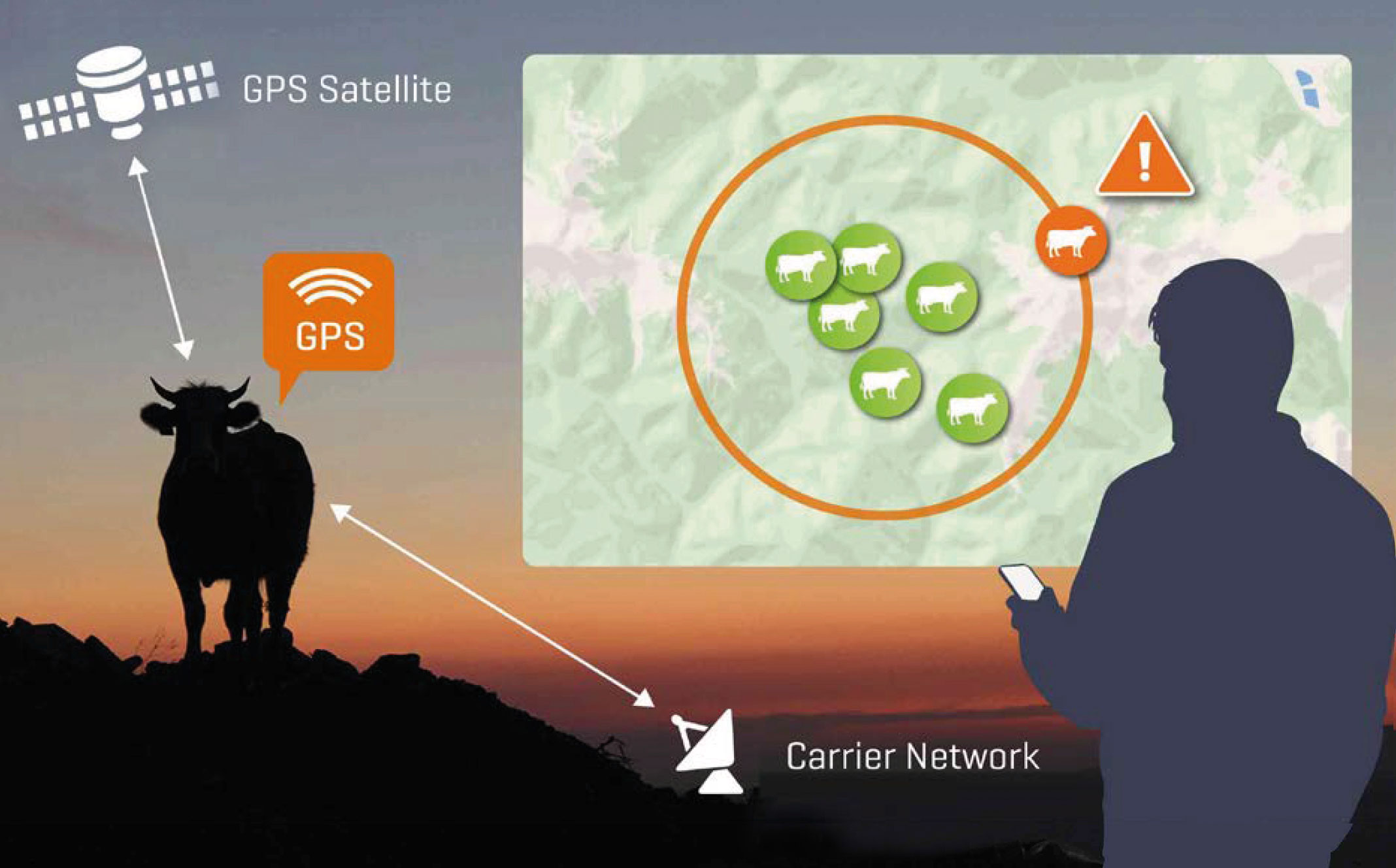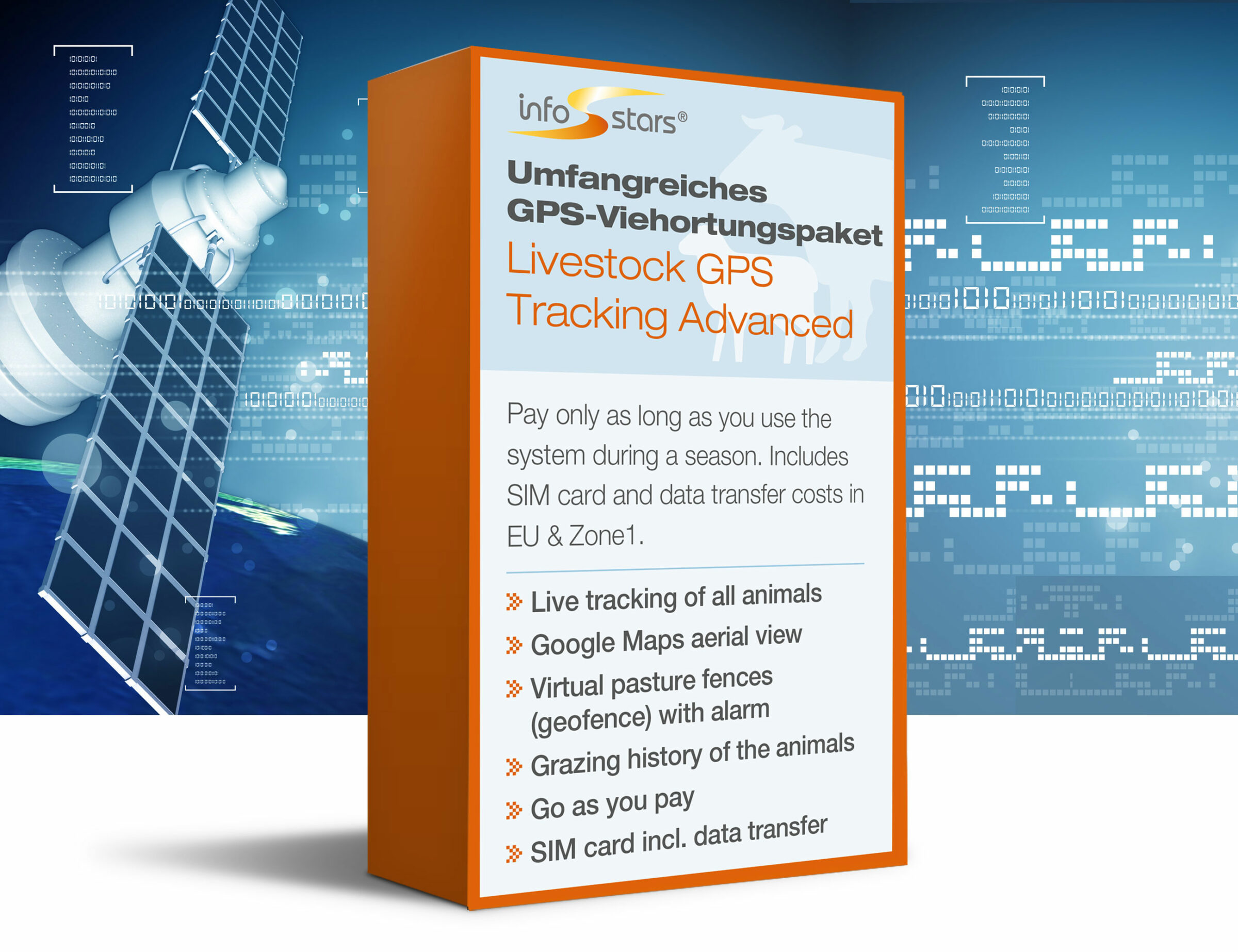 Secure animal tracking
GPS Livestock Tracking Advanced
For livestock or wild animals – sheep, cattle, horse, goat, ibex, deer or chamois.
→ Live-tracking
→ Track of the animal
→ Alarms on leaving the pasture
→ Battery runtimes for the whole season