GPS tracking makes your event more exciting and safer. With GPS tracking, new standards can be set for events in the fields of cycling, orienteering, regatta, rally and long distance horse racing.
Tension build-up
Everyone who has been to a sports event where the athletes move over a long distance knows this topic. At the finish line, you have to rely on the announcements until a competitor crosses the finish line.
That is not particularly exciting. But if GPS tracking is being used, the tension is tangibly increased for the audience. GPS tracking allows the viewers to follow the participants live on a video wall or on their smartphones.
The competitors are displayed on an electronic map. The positions are updated several times a minute. The public can see where the individual participants are and how fast they are going. Who is leading, where are the chasers, what are the favourites doing?
The route of the race is marked on the map, so the viewer is informed where the next participant will be or can estimate when he or she will reach the finish.
GPS devices
We have a wide range of GPS devices available for your event. Small, compact GPS devices or even more powerful ones. Depending on the requirements, the devices are tuned and provided with a special configuration.
Our software can also be used to change the sending interval during the race. This allows you to increase or decrease the frequency if necessary.
Safety
The organisers always have an overview of where the participants are. If something happens to a participant or if he needs help, the helpers can find him without searching. This increases the safety of the participants enormously in comparison to a gate system.
We are happy to provide technical support for your event. Infostars also has the right solution for this with GPS tracking.
Your advantages at a glance:
→ Security
→ Live tracking available online for all viewers
→ Extensive information & documentation
→ Tension build-up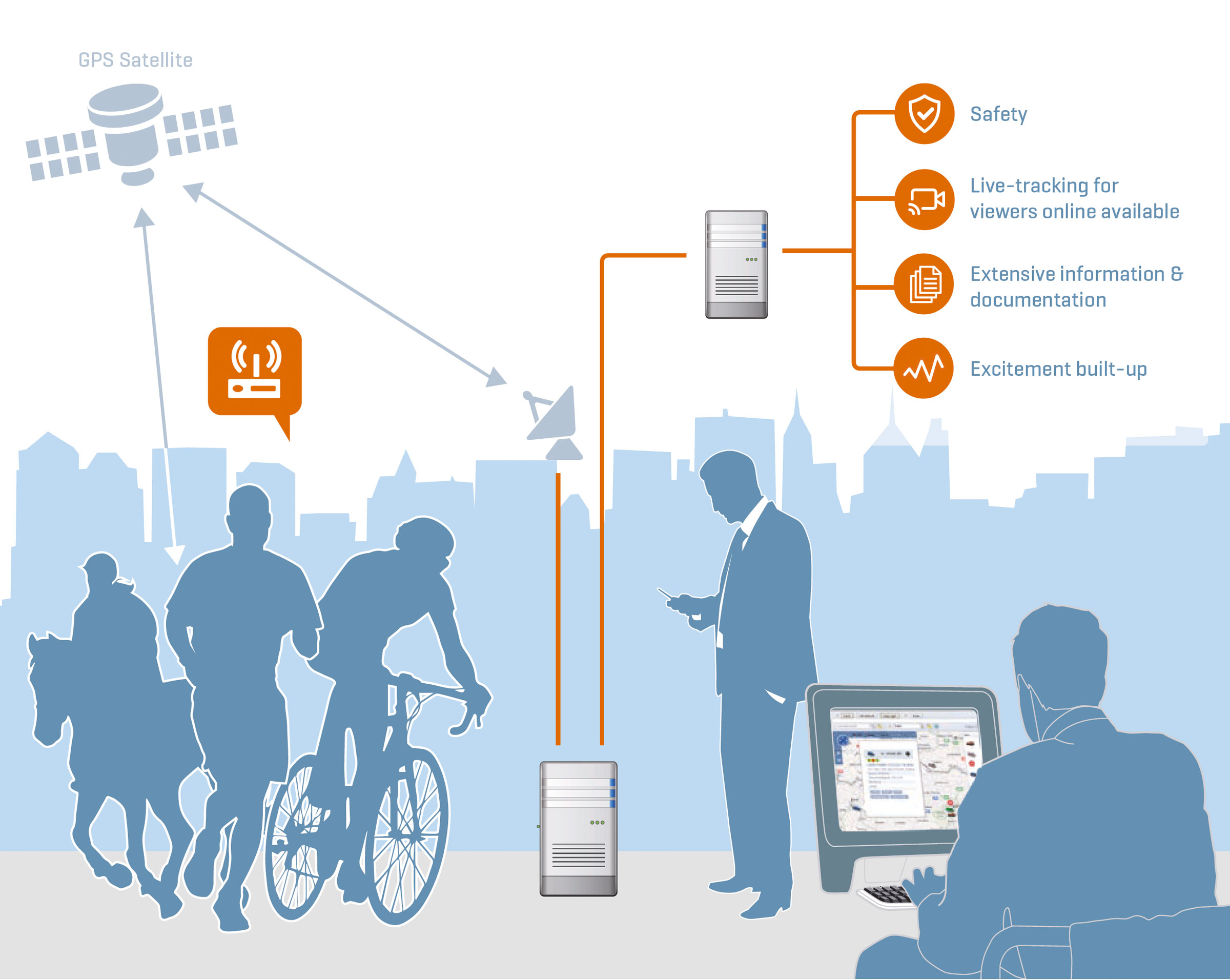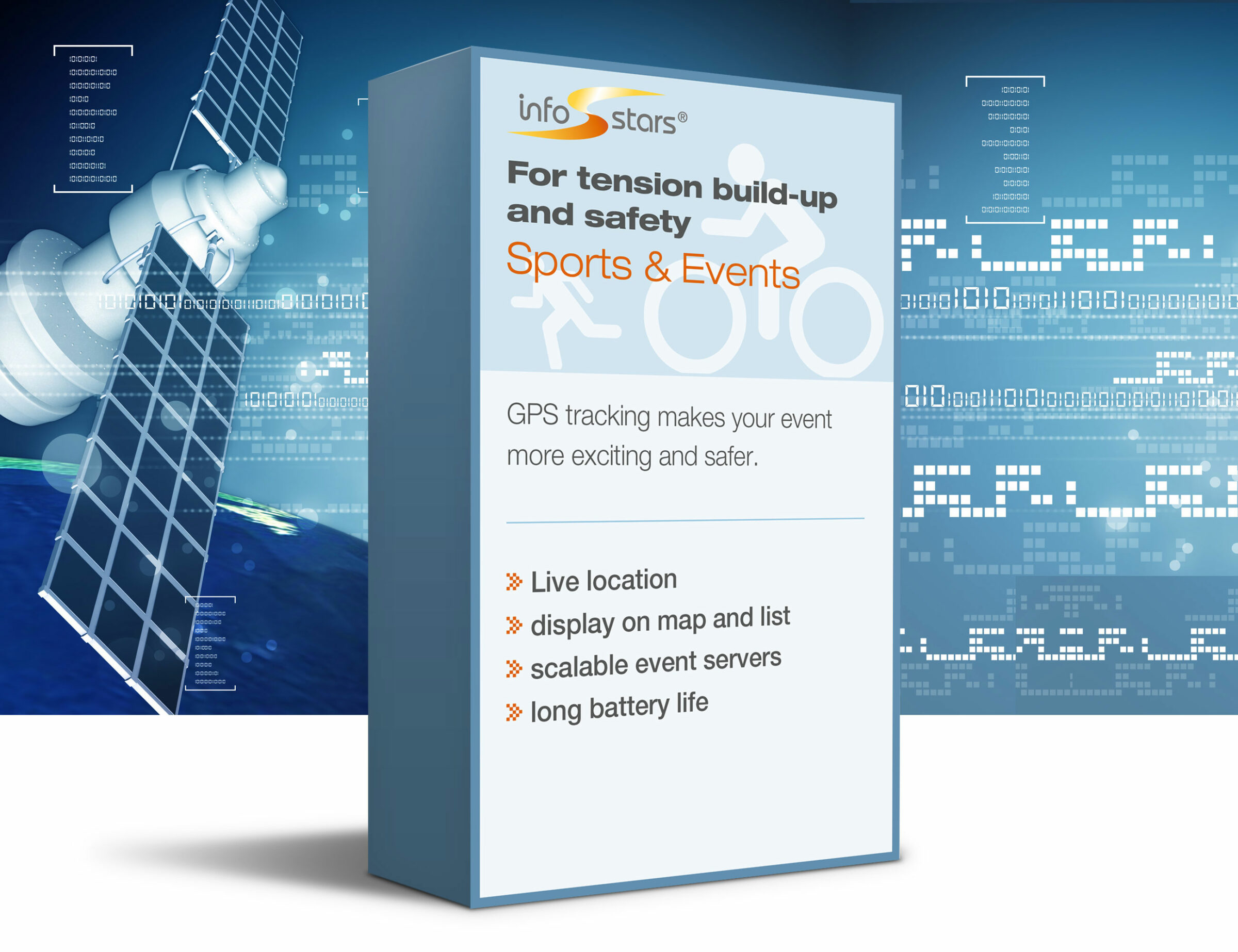 For tension build-up and safety
Sports & Events
GPS tracking makes your event more exciting and safer.
→ Live-tracking
→ Display on map and list
→ scalable event servers
→ long battery life
If you are interested, please contact us. We will be happy to advise you personally: