Always and everywhere informed

With our software, you know the position of your vehicles at all times. This enables you to dispatch more quickly and efficiently.
You can also use the GPS tracking to check whether the parcels were delivered on time. The logbook provides you with information on speeding offences by your drivers with location, date and time. This helps to reduce fuel costs and radar fines.
Your advantages:
→ On-time delivery
→ Automatic consumption evaluation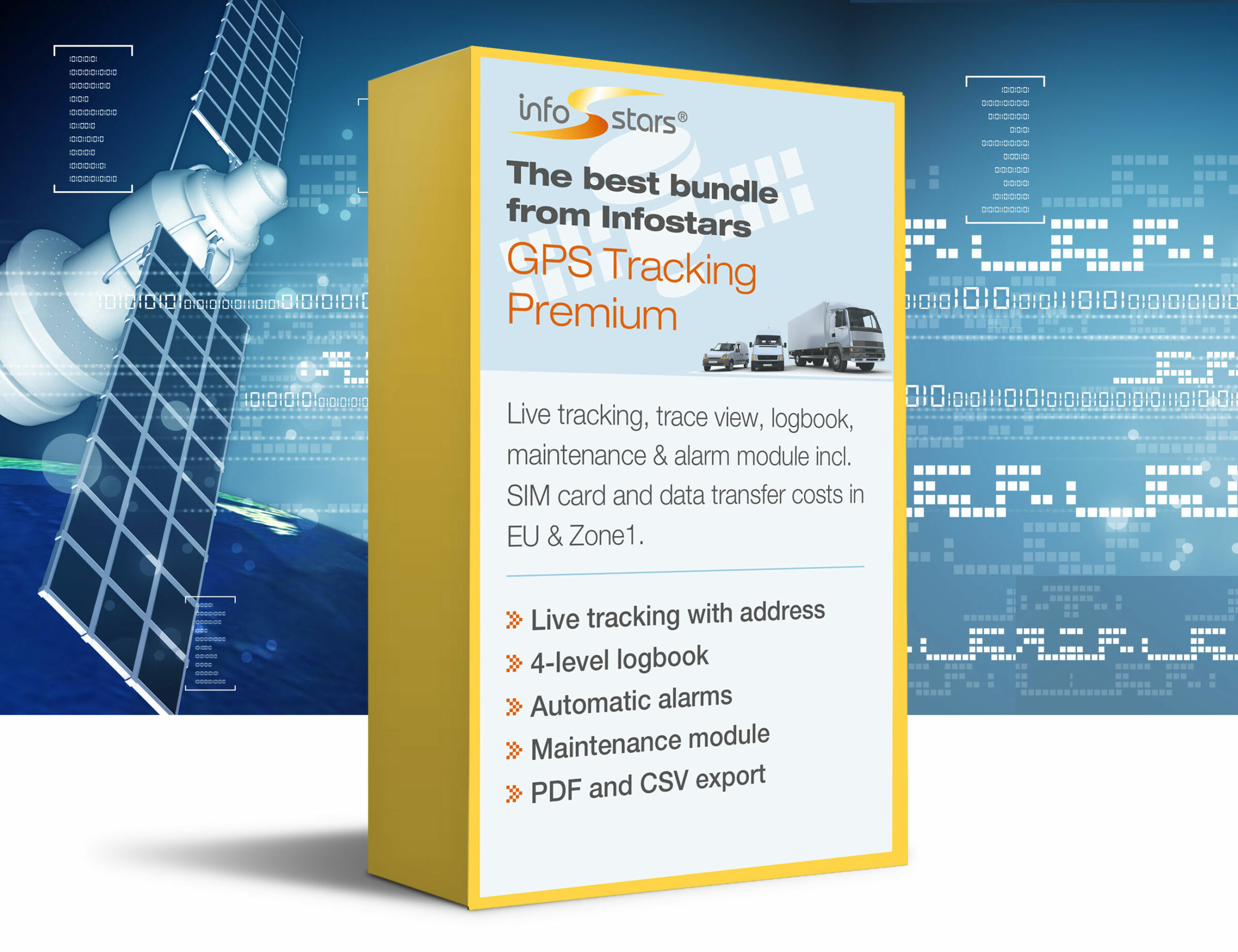 The best package from Infostars
GPS-Tracking Premium
Live tracking and tracing, logbook, maintenance module, alert module incl. SIM card and data transfer costs in Zone1.
→ Live tracking with address
→ 4-level logbook
→ Automatic alarms
→ Maintenance module
→ PDF and CSV export